Draping Tents

Rent one of our Draped Canopy or Tent rentals to keep all your guess out of the sun or rain. Our Full Drape canopy tent rentals provide temporary shade at a affordable cost. Some of our party draped canopy includes side walls for additional cost. The smallest canopy and tent is 10x10 that can be use to keep all your food or drinks cool during your party.
We now offer a new size canopy tent rental that is 40ft wide perfect for large spaces where you fit more guest than a regular 30'x30' canopy.
Sizes available are:
10x10 10x20 10x30 10x40 10x50 10x60 10x70 10x80
New Full Drape Canopy Tent Rental Size: 40x70 40x50 40x40
20x20 20x30 20x40 30x30 30x4030x50 30x50 30x60 30x70 40x40 40x50 40x60 40x70 40x80.
We deliver our Full Draped Canopy and Tent Rentals in Riverside area and nearby cities.

Don't forget that we also offer full draped canopy decoration

Don't see the color or style you are looking for?
Call our office or send us an email and we will see what we can do for you!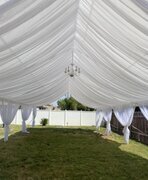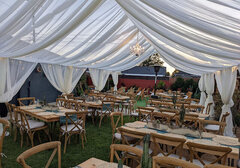 Aisle Draping (10x31)Segments

Drape Canopy Custom Color ( Call Our Office)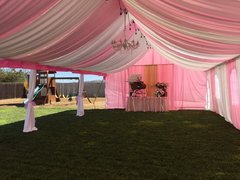 White Leg Draping for Industrial Canopy (only 1 leg)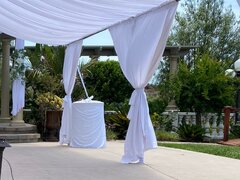 White Draped End 10ft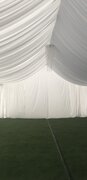 White Draped End 20ft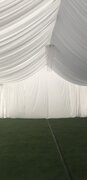 White Draped Side 20ft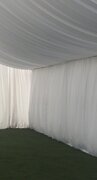 White Draped Side 30ft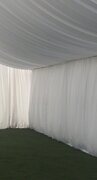 White Draped Side 40ft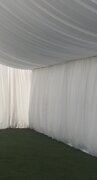 Dome Canopy (flowers not included)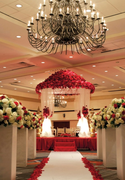 Please call our Office 951-751-5246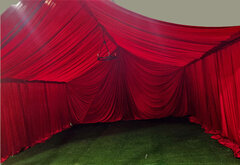 Black draped Stage